Amazon Board of Directors makes good money and enjoys good reputation too. In last one decade, Amazon Inc. gained much market share in several markets including Asia, Europe and other smaller countries. The Chief Executive Officer (CEO) of Amazon Inc. Jeff want to create world's largest customer centric company by offering world-class customer support. When you buy products online on Amazon, you don't need to worry about after sales-services and support, this is one of the advantages of Amazon Inc.
Jeff Bezos is leading the company since May 1996. He has spent countless hours to make customers more happy and satisfying, report says. Let's see salary and compensation of Amazon Inc., how much money they earns?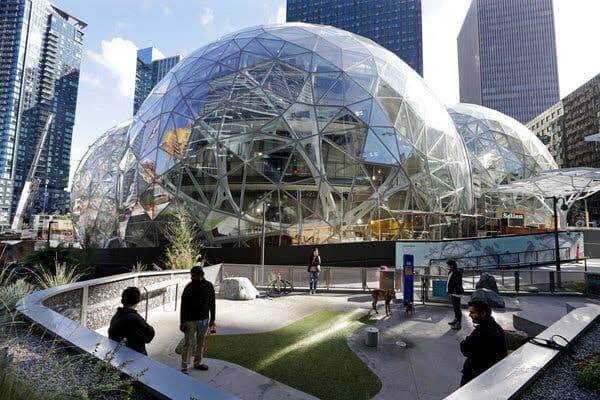 Amazon.com Inc. Board of Directors Compensation for 2018
Amazon Inc. do not pay cash compensation or base salary to directors work for them. However, they pay good money (expenses) incurred for attending board meetings and other important events. This compensation information is obtained from SEC filing.
Jeffrey P. Bezos(2) – US$0
Tom A. Alberg(3) – US$0
John Seely Brown(4) – US$0
Jamie Gorelick(5) – US$952,741
Daniel P. Huttenlocher(6) – US$0
Judith A. McGrath(7) – US$0
Jonathan J. Rubinstein(3) – US$0
Thomas O. Ryder(3) – US$0
Patricia Q. Stonesifer(3) – US$0
Wendell P. Weeks(8) – US$0
Related Articles
Walmart Board of Directors Compensation
P&G Board of Directors Salary
Article last re-published on December 17, 2020.